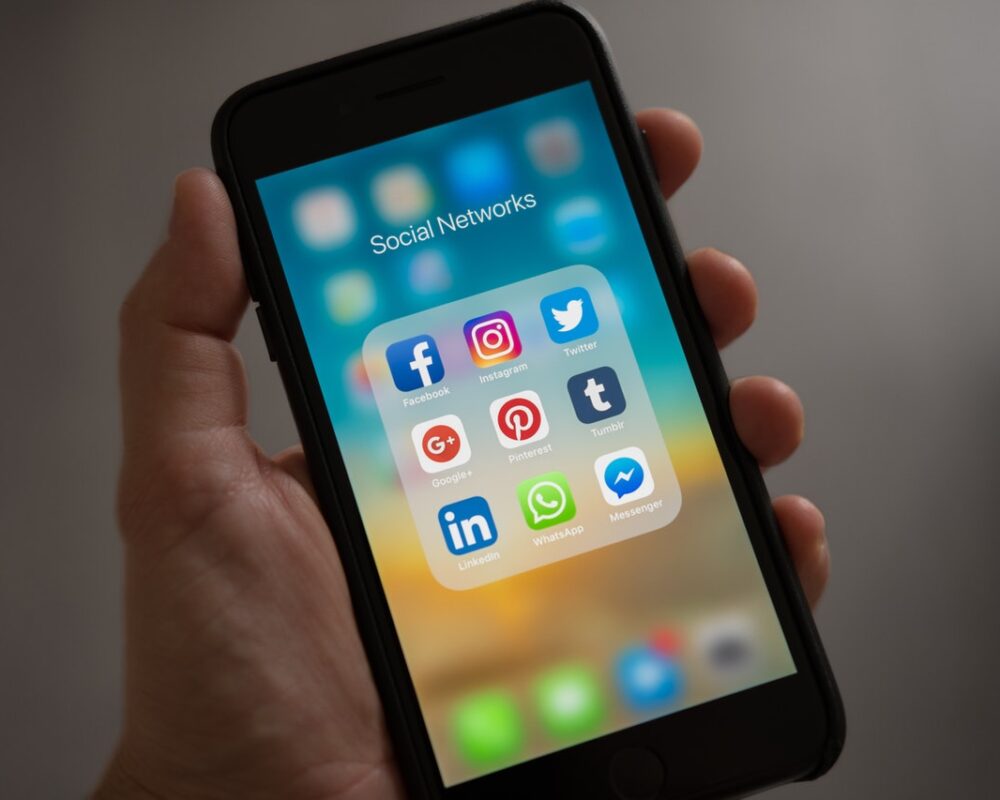 Pinterest is the marmite of social media platforms. You either use it and love it, or don't use it and can't see WHY it would be part of your social media marketing strategy.
So…
Have you never touched the water of Pinterest before? Have you pinned a few times and don't seem to be getting anywhere? Do you not understand how it could help sell your products or service? Do you think it's just for pinning wedding or home inspiration?
If you're nodding your head to any of the above, stick around. Here are 7 reasons why you need to be using Pinterest to market your business.
1. It's Free
Pinterest for Business is completely free (unless you want to pay for advertising). Opting for a business account enables you to access additional analytics, have featured boards and link to your website.
Just like anything, if you put the work in you can reap incredible results, organically through Pinterest.
2. The Virality Factor
Unlike Instagram where a posts visibility can start to drop off after 24 hours, a pin on Pinterest can suddenly become viral weeks later. As searches begin to trend and pins start to become more visible, just like a google search, posts that were once hidden can become overnight successes.
On my personal blog I spoke about how I managed to hit 1 million impressions on Pinterest. This was mostly through a pin I had created 4 weeks earlier. In the time frame that the pin became viral I gained 7K repins and 1K views to my blog. From ONE pin.
The power of Pinterest is one you should not be choosing to miss out on.
3. It Creates Passive Traffic
After your Pinterest account has become well established, or you've had a few pins that have all year round success, you have achieved passive traffic.
Again, unlike Instagram, Pinterest pins will continue to gain impressions, resins and popularity over time. Passive traffic is great because you don't have to do anything to those pins once the traffic starts rolling in.
Passive traffic can also mean passive revenue. Whether it's through product sales, paid for e-books, downloadables or a constant stream of new leads.
4. 320m Million Users
Pinterest has over a whopping 320 million monthly active users. This social media platform is one that is rapidly continuing to grow. The longer you avoid this platform, the more you have to lose as a business.
In comparison, Twitter has 330 million users and if you currently use this platform, ask yourself what type of traffic or return you receive from the work you put into this platform?
5. Pinterest Is A Traffic Driver
If your website or business mostly relies on generating traffic for leads and sales, Pinterest is one you should be adopting for your marketing strategy.
Pinterest can drive a ton of traffic to your website when employed correctly. Going back to the pin that went viral, my social traffic on Pinterest has now surpassed traffic from any other channel, and it continues to grow monthly. Whether I post anything new or not.
Pinterest is a great tool for increasing links back to your website, thus driving more traffic.
6. User Engagement Is High
If you don't want to get addicted, don't join Pinterest. No, seriously. Where you might browse Instagram mindlessly and not engage, comment or like. Try using Pinterest and not doing ANYTHING. It's like eating a doughnut and trying not to lick the sugar off your lips. You can't.
Where Pinterest is used as a source of inspiration, tips and new ideas, when you go on Pinterest you're there with the intent to pin, share and study pins.
This is great for businesses, because it means that your pins are more likely to be seen, shared and visited if it fits in with the users niche/search term.
7. Pins Get You More Inbound Links
Every pin you post contains a link to your website. This means that it makes it incredibly easy to lead back to the source of the image. Image search is a powerful thing. Simply posting your product images to Pinterest can help to start converting pins into traffic, into links.
Pinterest is a no brainer for businesses that are looking to market their products or services online. It's the one to watch out for in the social media world.
Need help with your Pinterest marketing? Want to know how we can help drive a ton of traffic to your site? Get in touch with us today!