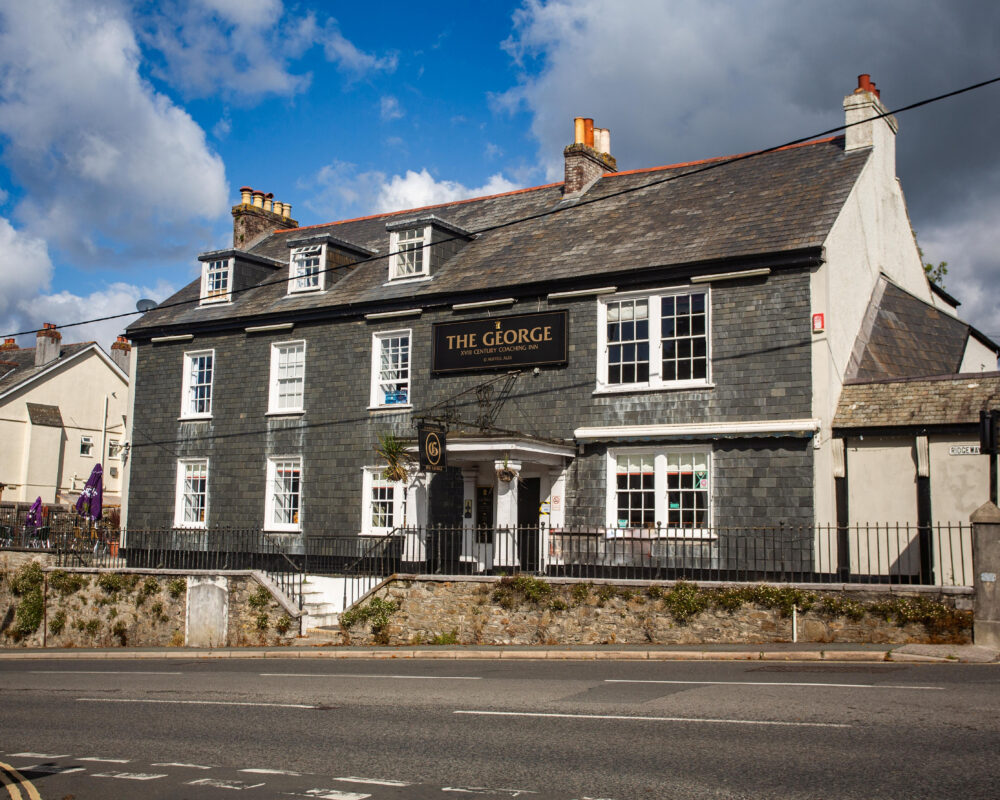 Last year, The George Inn came to us looking for a website refresh. Why? They felt their current website was tired, not fully responsive, and needed an update across the board in terms of imagery. They were previously using stock images of food, whilst trying to sell their own delicious food dishes… With the implementation of some gorgeous BnB rooms, they wanted to be able to showcase this too.
What We Did
This was a really enjoyable WordPress build for Bagel Digital. Their old website lacked character, so we really wanted to make The George Inn as a business an integral part of the website.
Through banner imagery, we wanted to showcase the front of the gorgeous pub, following on with further imagery that wasn't just stock imagery. The banners are now completely unique and personal to The George Inn.
We created a dedicated booking page for their BnB which we've linked through to the partner booking site Free To Book. Prospective guests can easily browse the rooms and check for availability, whilst checking out to book on Free To Book.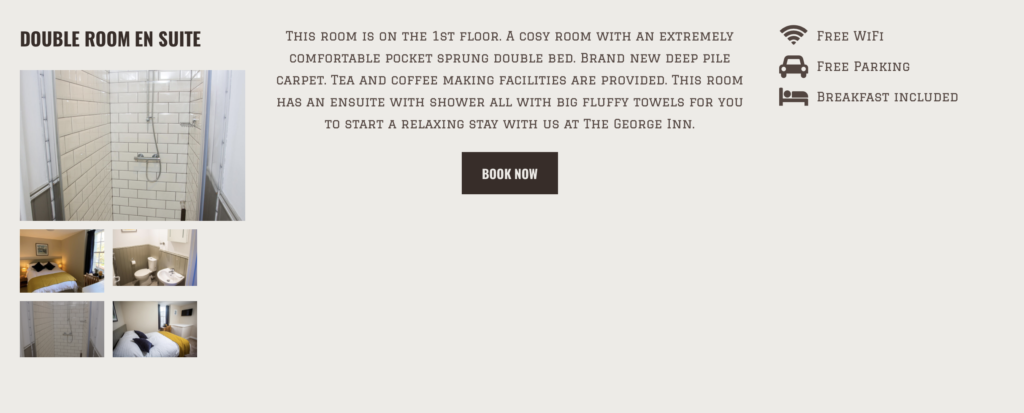 Imagery
Having their own meal photos on the website was key. After eating at The George Inn Plympton quite a few times, we might be biased, but it's bloody good!
Along with a website build, our in house photographer shot images of their most popular meals which could be used throughout the site, for menus and social media. This aspect is vital when helping to position themselves as a restaurant as well as a pub. Ultimately, what you now see is what you get!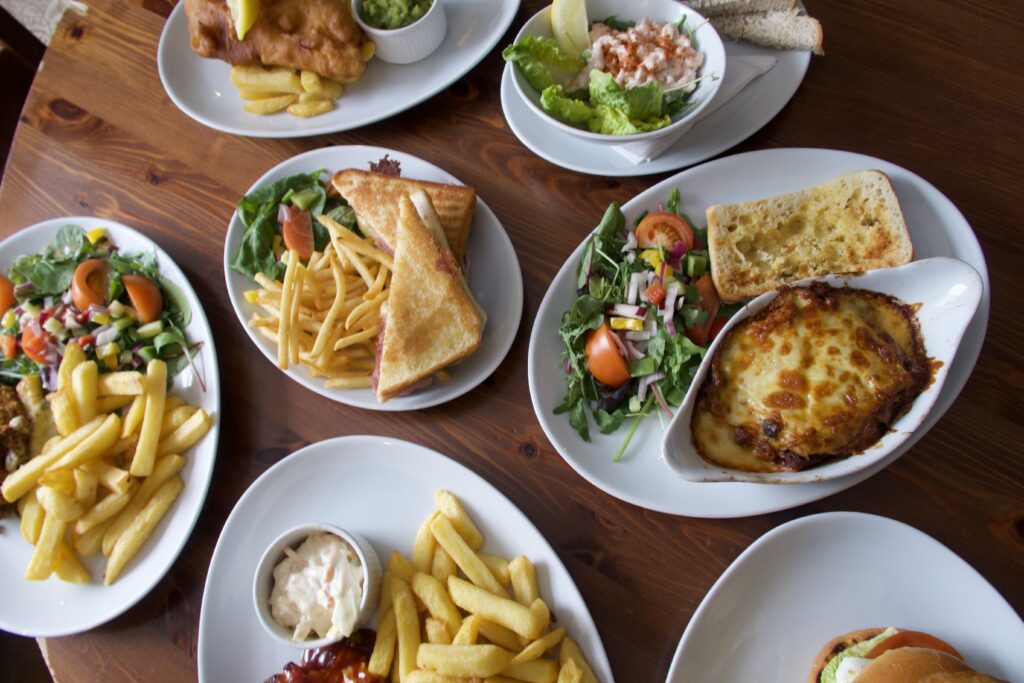 Menus
Another key part in updating the website was splitting the menus up and making it really easy for customers to view the menus they wanted to see.
After all, who doesn't meticulously read the menu and plan what they're having weeks in advance?
The menus have now been populated in an easy, visual and informative way.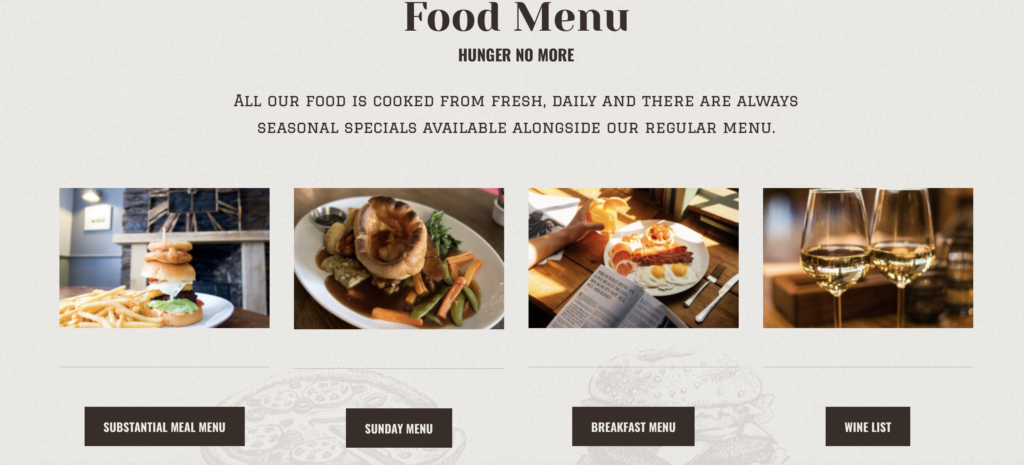 The finished result is a stripped back, neutral, easy to read and fully responsive website that does everything it needs to do whilst helping to increase those table and accommodation bookings.
Now, hurry up Boris so we can get back to The George Inn for one of their legendary Sunday roasts!
If you're looking for a new website build or a website refresh, get in touch with us today!